Scented Coco Butter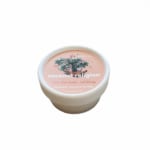 Scented Coco Butter
385,000 ₫
385,000 ₫
Description
Brand
Additional information
Description
Scented Coco Butter from Coconut Religion

The hero, the icon, the original do-it-all coco butter that transforms everything. Now infused with pure essential oils inspired by the botanicals of Vietnam, with soothing and hydrating properties.

Packed with nutrients and containing 1.5 raw coconuts, it's immediately absorbed and leaves skin, hair and body instantly glowing, radiant and nourished.

Its mere mention inspires intrigue, adoration and cult-like devotion.

Extracted with raw coconuts and containing zero synthetics, parabens or chemical additives, this 100% raw coconut butter has miraculous beauty and health benefits.

Available in Lychee Rose, Lavender and Lemongrass scents
Brand
Coconut Religion
Coconut Religion - Jungle to Jar
With a background in luxury beauty, Maggie Shen launched Coconut Religion in Nov 2018, with the vision to create a premium line of all-natural coconut butters to promote sustainable, fun, eco-beauty for travelers.
The "Jungle to Jar" concept lip and body coconut butters are hand-made directly in the coconut jungles of Mekong Delta, Vietnam - using locally sourced organic coconut oil, and botanical essential oils native to Vietnam. Body butters are available in original coconut, lemongrass, pomelo and lavender.
The butters are unique and stay luxuriously silky and creamy in hot climates, made for the eco-conscious, free-thinking traveler to use as an all-purpose balm.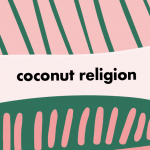 Additional information
| | |
| --- | --- |
| Scent | Pomelo, Lavender, Lemongrass, Lychee Rose |